The IADT is Proud to Invite You to A Special Lecture Series in Tribute to
Jens Ove Andreasen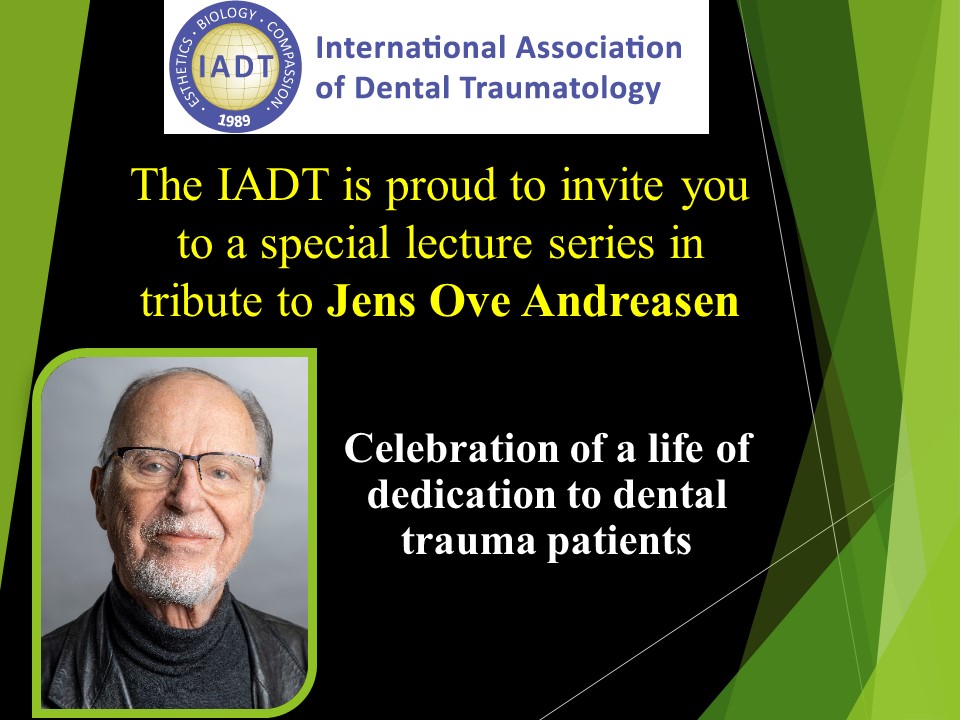 A total of 6-30min Tribute Lectures from Recognized Experts
2 Lectures will be released each month in June, July, and August 2021
The Lectures will be Available for the Release Month Only.
​IADT Members will have free access to the 6 JOA Tribute lectures on their member page under the Continuing Education icon.
Non IADT Members may access the 6 JOA Lecture Series for a $99 fee. Click here to purchase access to the Tribute Lectures.